WISHLIST WEDNESDAY
HOSTED BY:  PEN TO PAPER
DESCRIPTION: WISHLIST WEDNESDAY IS A BOOK BLOG HOP WHERE WE WILL POST ABOUT ONE BOOK PER WEEK THAT HAS BEEN ON OUR WISHLIST FOR SOME TIME, OR JUST ADDED (IT'S ENTIRELY UP TO YOU), THAT WE CAN'T WAIT TO GET OFF THE WISHLIST AND ONTO OUR WONDERFUL SHELVES.
I'm all about breaking bending the rules to my will, so once again, I'm going to include an older wishlist-ed book and a more recent one.  Click the covers to be taken to the Goodreads page!
Hope is dying.

Hope Jackson has lived her short life to the fullest, but her four closest friends are dangling on the brink of disaster. Right before dying of a rare heart condition, Hope sets up a scavenger hunt across New York City using her graffiti art. The directions she leaves her friends are simple: Solve the clues hidden in her art, and they'll solve the problems haunting their lives.

Hope is dead.

Two days after her heart fails, Hope's friends are thrown together:

Aiden, her best friend, whose plans to attend college have been scattered by his OCD.
Kali, her foster sister, whose last ties to sanity are as razor-thin as her anorexic waistline.
Erik, her high school crush, whose success as an athlete is based on a lie with no end in sight.
And Sam, her online pen-pal, whose perfect life exploded into chaos in the aftermath of a school bombing.

Together, the four teens take to the streets of New York to complete Hope's scavenger hunt and fulfill her dying wishes. But in order to unravel the clues hidden in Hope's graffiti, her friends will need to confront their personal demons head on.

Hope is within reach.
Why I want it:
Well… I mean… It just sounds SO GOOD!?!?!  Also, it sounds like the sort of book that is bound to break my heart into about a bajillion pieces and I need that in my life right now.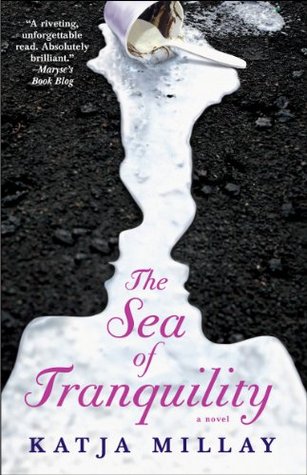 I live in a world without magic or miracles. A place where there are no clairvoyants or shapeshifters, no angels or superhuman boys to save you. A place where people die and music disintegrates and things suck. I am pressed so hard against the earth by the weight of reality that some days I wonder how I am still able to lift my feet to walk.

Former piano prodigy Nastya Kashnikov wants two things: to get through high school without anyone learning about her past and to make the boy who took everything from her—her identity, her spirit, her will to live—pay.

Josh Bennett's story is no secret: every person he loves has been taken from his life until, at seventeen years old, there is no one left. Now all he wants is be left alone and people allow it because when your name is synonymous with death, everyone tends to give you your space.

Everyone except Nastya, the mysterious new girl at school who starts showing up and won't go away until she's insinuated herself into every aspect of his life. But the more he gets to know her, the more of an enigma she becomes. As their relationship intensifies and the unanswered questions begin to pile up, he starts to wonder if he will ever learn the secrets she's been hiding—or if he even wants to.

The Sea of Tranquility is a rich, intense, and brilliantly imagined story about a lonely boy, an emotionally fragile girl, and the miracle of second chances.
Why I want it:
I guess I'm REALLY up for the contemporary in my reading world right now, because that's ALL I want to read lately?!  But yes.  This book ALSO sounds good…and the cover is SO freaking gorgeous, I can't even!
What do you guys think–have you read either of these?  What did you think of them, if so?  Let me know your thoughts below or link me to your Wishlist Wednesday post, and as always…
Until next time, happy book-ing!