BOOKMARK MONDAY
HOSTED BY:  GUILTLESS READING
DESCRIPTION: DO YOU HAVE A BOOKMARK YOU WANT TO SHARE? JUST TAKE A PHOTO AND LINK UP IN THE LINKY!
My Theme: Robots!
Because they're adorable, that's why!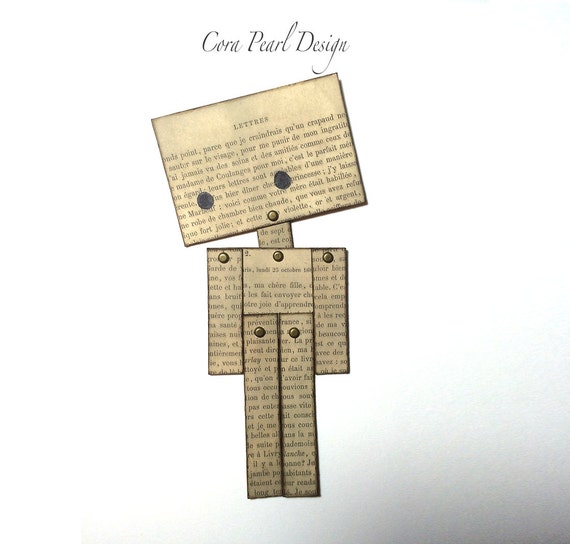 Friendly Reader, by CoraPearlDesign
He has little…hinge-y things on his limbs, so you can make him do all SORTS of things–like dance, or flail, or…the splits!  I don't know how that helps with keeping your place, but I'm sure you can figure out something!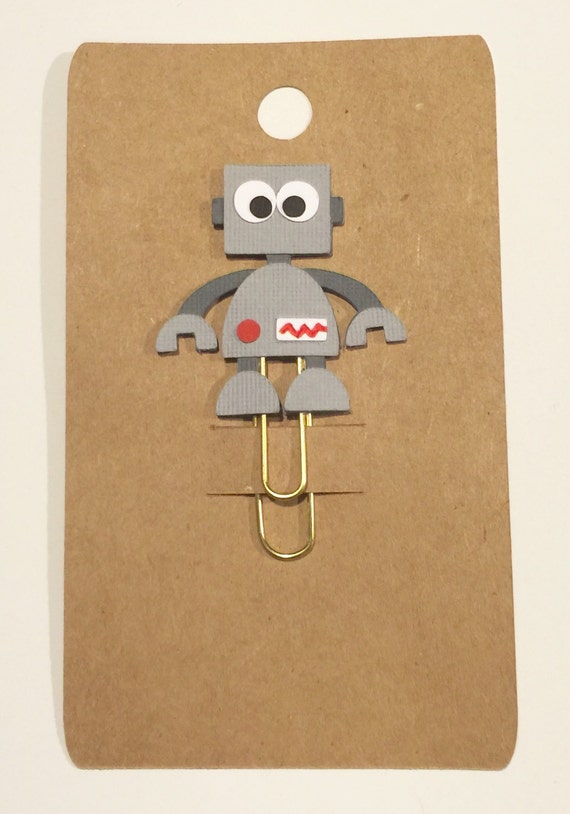 Robot Paperclip, by ALittlePaperHouse
Because how could you possibly say no to THAT adorable face?!  AND, if you don't want him to be lonely, you can always get…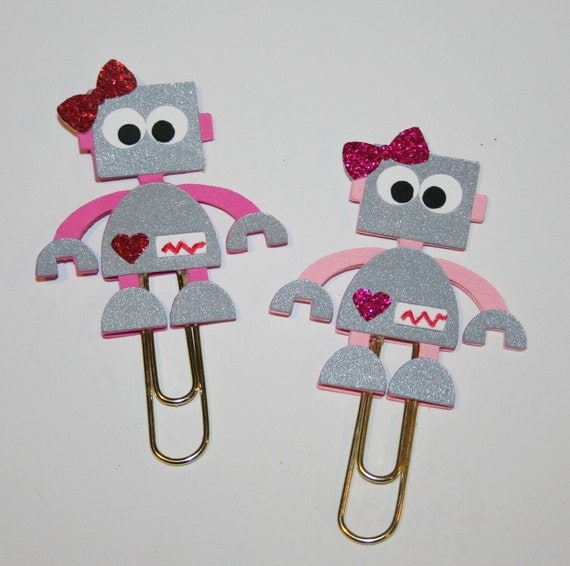 from the same shop!  Because…even robots need companions?  Yeah!  I mean, if you need proof, just LOOK at Marvin from The Hitchhiker's Guide to the Galaxy!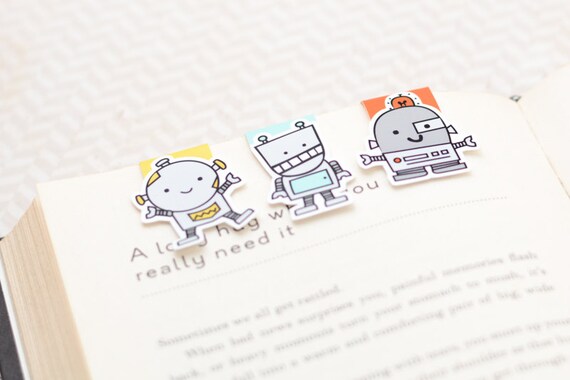 Magnetic Robots, by craftedvan
Because they come in THREEs!  They're, like…the fate sisters of bookmarks!  Or maybe the past, present, and future of bookmarks?  The…three…robotic witches of bookmarks?!  I don't know, but something!
And finally, in honor of the big guy at the top…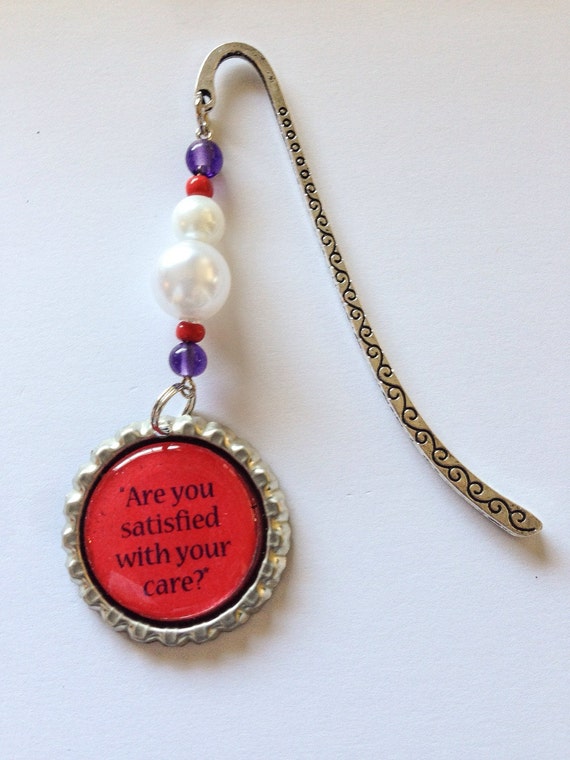 Baymax Inspired, by LittleThingsByLaurie
…or, really, any of the bookmarks found here!
Because if you tell people you don't like this movie, you're a HUGE LYING DOODOO HEAD!  (kidding, kidding!……..sort of.)
And there you have it!  Five robots…or robot-inspired…bookmarks for your page-saving needs!  Which are your favorites from this batch?  Have any bookmarks you've discovered recently you'd like to share with me?  Let me know below!
Until next time, happy book-ing!