WISHLIST WEDNESDAY
HOSTED BY:  PEN TO PAPER
DESCRIPTION: WISHLIST WEDNESDAY IS A BOOK BLOG HOP WHERE WE WILL POST ABOUT ONE BOOK PER WEEK THAT HAS BEEN ON OUR WISHLIST FOR SOME TIME, OR JUST ADDED (IT'S ENTIRELY UP TO YOU), THAT WE CAN'T WAIT TO GET OFF THE WISHLIST AND ONTO OUR WONDERFUL SHELVES.
I'm all about breaking bending the rules to my will, so once again, I'm going to include an older wishlist-ed book and a more recent one.  Click the covers to be taken to the Goodreads page!
Senior Paul Wagoner walks into his school with a stolen gun, he threatens his girlfriend, Emily Beam, and then takes his own life. Soon after, angry and guilt-ridden Emily is sent to a boarding school in Amherst, Massachusetts, where two quirky fellow students and the spirit of Emily Dickinson offer helping hands. But it is up to Emily Beam to heal her own damaged self, to find the good behind the bad, hope inside the despair, and springtime under the snow.
Why I want it:  I've been seeing this book around a lot lately, and have heard that it's pretty good (despite the rating on goodreads).  It sounds like it's right up my alley, so–NEED!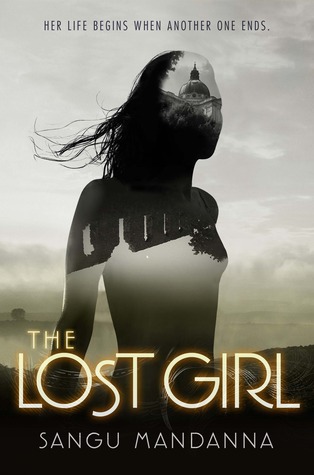 Eva's life is not her own. She is a creation, an abomination—an echo. She was made by the Weavers as a copy of someone else, expected to replace a girl named Amarra, her "other," if she ever died. Eva spends every day studying that girl from far away, learning what Amarra does, what she eats, what it's like to kiss her boyfriend, Ray. So when Amarra is killed in a car crash, Eva should be ready.

But sixteen years of studying never prepared her for this.

Now she must abandon everything and everyone she's ever known—the guardians who raised her, the boy she's forbidden to love—to move to India and convince the world that Amarra is still alive.

What Eva finds is a grief-stricken family; parents unsure how to handle this echo they thought they wanted; and Ray, who knew every detail, every contour of Amarra. And when Eva is unexpectedly dealt a fatal blow that will change her existence forever, she is forced to choose: Stay and live out her years as a copy or leave and risk it all for the freedom to be an original. To be Eva.

From debut novelist Sangu Mandanna comes the dazzling story of a girl who was always told what she had to be—until she found the strength to decide for herself.
Why I want it:  The plot just seems so intriguing?  Like…I want to know more about this world, these characters, all of this.  So yeah, this was an instant "want to read" for me!
What do you guys think–have you read either of these?  What did you think of them, if so?  Let me know your thoughts below or link me to your Wishlist Wednesday post, and as always…
Until next time, happy book-ing!