WISHLIST WEDNESDAY
HOSTED BY:  PEN TO PAPER
DESCRIPTION: WISHLIST WEDNESDAY IS A BOOK BLOG HOP WHERE WE WILL POST ABOUT ONE BOOK PER WEEK THAT HAS BEEN ON OUR WISHLIST FOR SOME TIME, OR JUST ADDED (IT'S ENTIRELY UP TO YOU), THAT WE CAN'T WAIT TO GET OFF THE WISHLIST AND ONTO OUR WONDERFUL SHELVES.
I'm all about breaking bending the rules to my will, so once again, I'm going to include an older wishlist-ed book and a more recent one.  Click the covers to be taken to the Goodreads page!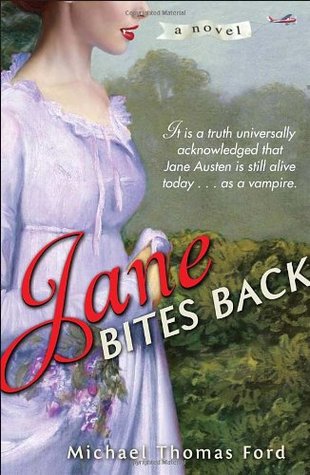 Two hundred years after her death, Jane Austen is still surrounded by the literature she loves—but now it's because she's the owner of Flyleaf Books in a sleepy college town in Upstate New York. Every day she watches her novels fly off the shelves—along with dozens of unauthorized sequels, spin-offs, and adaptations. Jane may be undead, but her books have taken on a life of their own.

To make matters worse, the manuscript she finished just before being turned into a vampire has been rejected by publishers—116 times. Jane longs to let the world know who she is, but when a sudden twist of fate thrusts her back into the spotlight, she must hide her real identity—and fend off a dark man from her past while juggling two modern suitors. Will the inimitable Jane Austen be able to keep her cool in this comedy of manners, or will she show everyone what a woman with a sharp wit and an even sharper set of fangs can do?
Reasons I want this:  Well…it's pretty easy to sum up.  I have a problem with wanting anything retold, zombie-fied, and Jane Austen.  So…three in one here!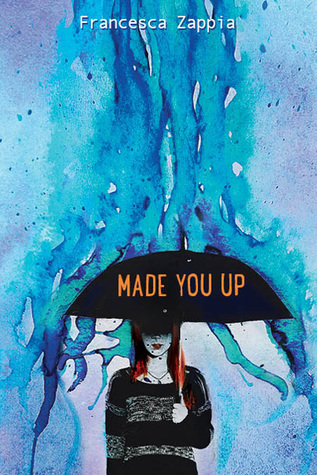 Reality, it turns out, is often not what you perceive it to be—sometimes, there really is someone out to get you. Made You Up tells the story of Alex, a high school senior unable to tell the difference between real life and delusion. This is a compelling and provoking literary debut that will appeal to fans of Wes Anderson, Silver Linings Playbook, and Liar.

Alex fights a daily battle to figure out the difference between reality and delusion. Armed with a take-no-prisoners attitude, her camera, a Magic 8-Ball, and her only ally (her little sister), Alex wages a war against her schizophrenia, determined to stay sane long enough to get into college. She's pretty optimistic about her chances until classes begin, and she runs into Miles. Didn't she imagine him? Before she knows it, Alex is making friends, going to parties, falling in love, and experiencing all the usual rites of passage for teenagers. But Alex is used to being crazy. She's not prepared for normal.

Funny, provoking, and ultimately moving, this debut novel featuring the quintessential unreliable narrator will have readers turning the pages and trying to figure out what is real and what is made up.
Reasons I want this:  I've been seeing this around EVERYWHERE lately and I just…I want to read it?  I want to read it really badly.
What do you guys think–have you read either of these?  What did you think of them, if so?  Let me know your thoughts below or link me to your Wishlist Wednesday post, and as always…
Until next time, happy book-ing!