BOOKMARK MONDAY
HOSTED BY:  GUILTLESS READING
DESCRIPTION: DO YOU HAVE A BOOKMARK YOU WANT TO SHARE? JUST TAKE A PHOTO AND LINK UP IN THE LINKY!
My theme this week:  Music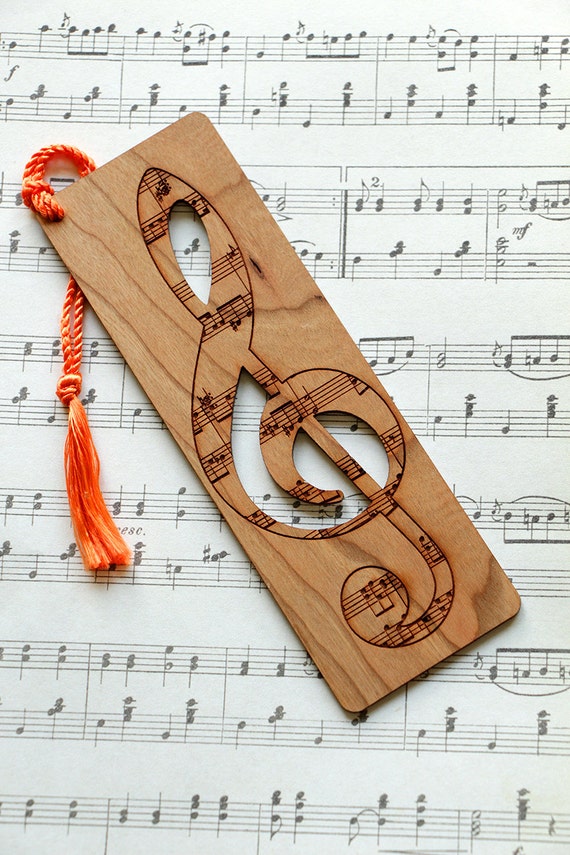 Treble Clef, by FinePenArt
I just love everything about this bookmark.  It's so simple, but SO gorgeous at the same time!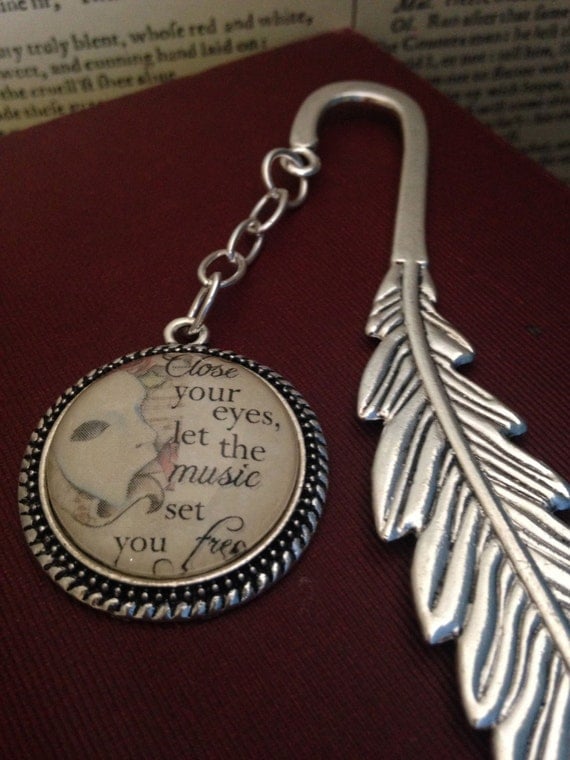 Close your Eyes, by Scribbelicious
A Phantom of the Opera bookmark?!  Heck to the yes!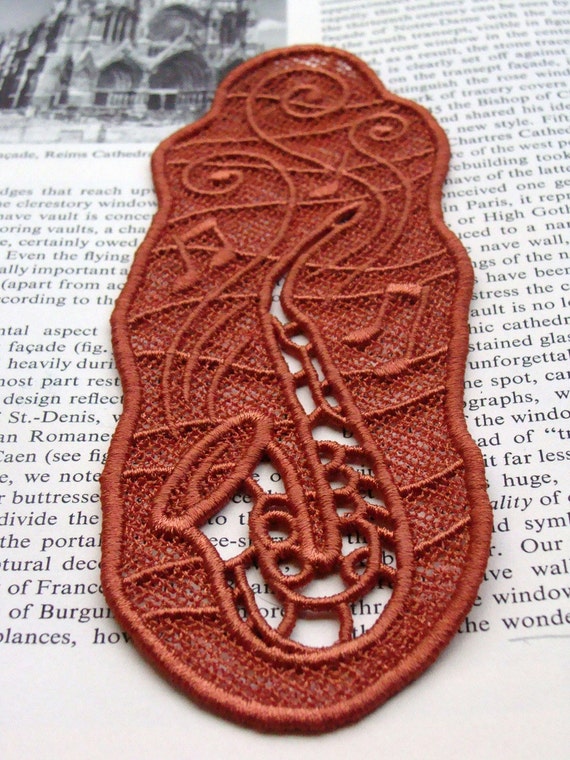 Lace Saxophone, by jadewink
I just lovelovelove the way this one was crafted!  It's so quirky and fun to look at!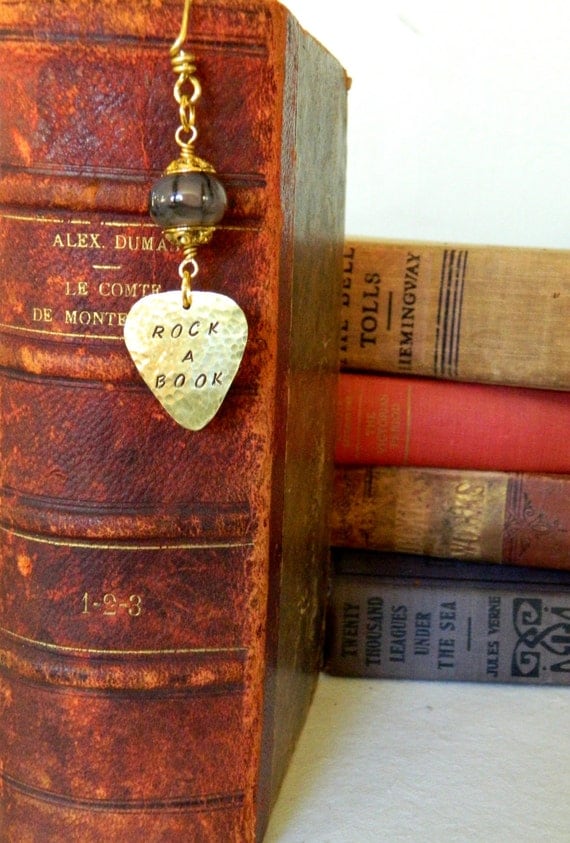 Rock a Book, by winslowrye
There's something about this one that caught my attention immediately.  Maybe it's the snappy phrase.  Maybe it's the gold.  Regardless, it's pretty.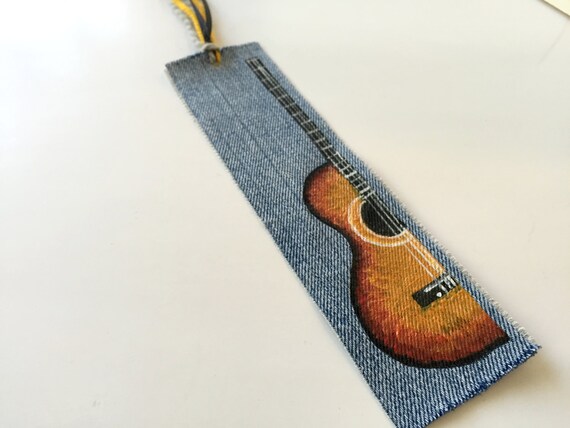 Guitar, by UpCycledChicByBecca
Recycled denim and a gorgeous hand-painted motif?  Definitely need!  Also, the texture is lovely.
And there you have it!  Five musical bookmarks for your page-saving needs!  Which are your favorites from this batch?  Have any bookmarks you've discovered recently you'd like to share with me?  Let me know below!
Until next time, happy book-ing!