WISHLIST WEDNESDAY
HOSTED BY:PEN TO PAPER
DESCRIPTION: WISHLIST WEDNESDAY IS A BOOK BLOG HOP WHERE WE WILL POST ABOUT ONE BOOK PER WEEK THAT HAS BEEN ON OUR WISHLIST FOR SOME TIME, OR JUST ADDED (IT'S ENTIRELY UP TO YOU), THAT WE CAN'T WAIT TO GET OFF THE WISHLIST AND ONTO OUR WONDERFUL SHELVES.
I'm all about breaking bending the rules to my will, so once again, I'm going to include an older wishlist-ed book and a more recent one.  Click the covers to be taken to the goodreads page!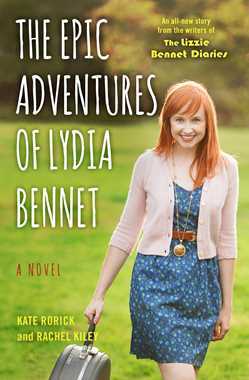 Based on the Emmy Award­-winning "genius" (The Guardian) web series, The Lizzie Bennet Diaries, this is a new novel starring Lizzie's spunky sister Lydia as she navigates the joys and pitfalls of becoming an adult in the digital age.

Before her older sister, Lizzie, started her wildly popular vlog, Lydia was just a normal twenty-year-old plotting the many ways she could get away with skipping her community college classes and finding the perfect fake ID. She may not have had much direction, but she loved her family and had plenty of fun. Then Lizzie's vlog turned the Bennet sisters into Internet sensations, and Lydia basked in the attention as people watched, debated, tweeted, tumblr'd, and blogged about her life. But not all attention is good…

After her ex-boyfriend, George Wickham took advantage of Lydia's newfound web-fame, betrayed her trust, and destroyed her online reputation, she's no longer a naïve, carefree girl. Now, Lydia must work to win back her family's trust and respect and find her place in a far more judgmental world.

Told in Lydia's distinctive, eccentric, and endearing voice, The Epic Adventures of Lydia Bennet picks up right where The Secret Diary of Lizzie Bennet left off and "offers a fresh take on Pride and Prejudice without ruining it" (The Washington Post, on The Secret Diary of Lizzie Bennet). Featuring fresh twists, wonderful new characters, and scores of hilarious texts, doodles, and tweets, The Epic Adventures of Lydia Bennet takes you behind the webcam and into the lives of your favorite sisters in a way that's sure to satisfy existing fans and delight new ones.
Why I want it:  Well…I already own The Secret Diary of Lizzie Bennet–and I LOVE LOVE LOOOOOOVE this youtube series (in fact, I literally JUST finished rewatching it for the third time.  As in…like…five minutes ago.)  Also, I just…I feel like this is a good way to get to "know" Lydia Bennet a little better–in a way we weren't able to in the original Pride and Prejudice.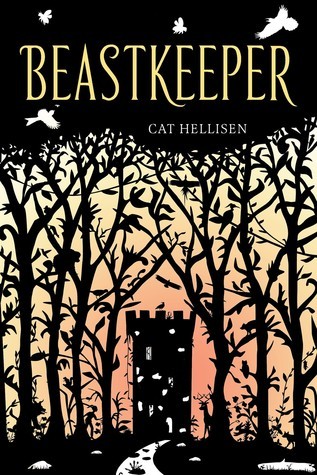 Sarah has always been on the move. Her mother hates the cold, so every few months her parents pack their bags and drag her off after the sun. She's grown up lonely and longing for magic. She doesn't know that it's magic her parents are running from.

When Sarah's mother walks out on their family, all the strange old magic they have tried to hide from comes rising into their mundane world. Her father begins to change into something wild and beastly, but before his transformation is complete, he takes Sarah to her grandparents—people she has never met, didn't even know were still alive.

Deep in the forest, in a crumbling ruin of a castle, Sarah begins to untangle the layers of curses affecting her family bloodlines, until she discovers that the curse has carried over to her, too. The day she falls in love for the first time, Sarah will transform into a beast . . . unless she can figure out a way to break the curse forever.
Why I want it:  Like…I don't even CARE about the goodreads rating, or what others have said about this book, because that blurb?!  Sounds AMAZEballs, and I need it.
What do you guys think–have you read any of these?  What did you think of them, if so?  Let me know your thoughts below or link me to your Wishlist Wednesday post, and as always…
Until next time, happy book-ing!