Top Ten Tuesday
Hosted by:The Broke and the Bookish
Description: Top Ten Tuesday is an original feature/weekly meme created here at The Broke and the Bookish. This feature was created because we are particularly fond of lists here at The Broke and the Bookish. We'd love to share our lists with other bookish folks and would LOVE to see your top ten lists!
This week's theme:
10 debut authors whose sophomore novels we're looking forward to
Nicola Yoon!  I ADORED Everything, Everything — there's a uniquely poetic quality to her writing that I really enjoyed.  I can't wait to see what she does next!
Kim Liggett!  Blood and Salt came out this year, and WOWed me!  The second in the series, currently untitled, is set to come out in 2016–as well as another novel!  SO EXCITING!
Laurie Elizabeth Flynn!  Who…practically none of you even KNOW of yet, because her first novel, Firsts, is set to come out in January.  Seriously, I can't wait to see all your reactions to the read–I LOVED it, so much!
Aimee L. Salter!  I was blown away by the epic plot twist in Every Ugly Word — I can't wait to see what else this author surprises me with!
M.R. Carey! I mean, you should have expected this really.  The Girl with All the Gifts is another of my favorite reads this year so far–and for good reason!
Francesca Haig!  Because really, I NEED to know what happens next!  Her world-building is just… Gaaaah.  The Fire Sermon, guys; go read it!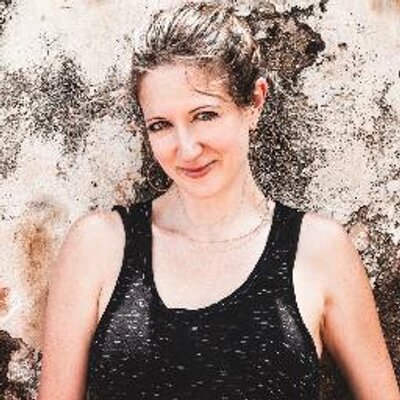 Willa Strayhorn!  Because The Way We Bared Our Souls REALLY made me question everything I thought I knew about myself/the world…and I can't wait to see where she leads me next!
Romina Russell!  GAAAAH, I can't WAIT until December when her second book comes out!  Zodiac was just… it was SO MUCH FUN to read, I can't even imagine how awesome book two is going to be!
Tone Almhjell!  Because The Twistrose Key took me on an unexpectedly AWESOME journey, filled with creativity and suspense and beautiful prose… I can't wait to see what she comes up with next!
Leslye Walton!  Because MY HEART, damnit!  The final page of The Strange and Beautiful Sorrows of Ava Lavender (what a GORGEOUS title, by the by!) threw me into a tailspin.  I still can't decide which way I want to interpret the ambiguity; given the choices, I think I'd prefer to remain naive!  I just can't wait to read her next book!
There you guys have it!  Who are some debut authors YOU can't wait to read next?  Have you read any of the above (and if so, how did you like them?  fangirl with me if you wanna?!)  Let me know your thoughts below!
Until next time, happy book-ing!