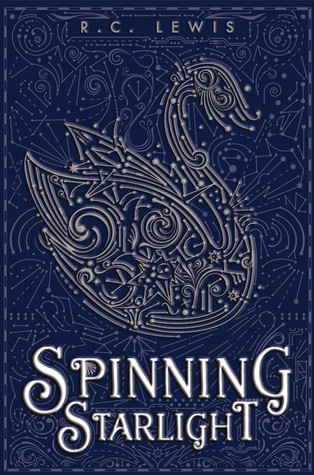 Sixteen-year-old heiress and paparazzi darling Liddi Jantzen hates the spotlight. But as the only daughter in the most powerful tech family in the galaxy, it's hard to escape it. So when a group of men show up at her house uninvited, she assumes it's just the usual media-grubs. That is, until shots are fired.
Liddi escapes, only to be pulled into an interplanetary conspiracy more complex than she ever could have imagined. Her older brothers have been caught as well, trapped in the conduits between the planets. And when their captor implants a device in Liddi's vocal cords to monitor her speech, their lives are in her hands: One word and her brothers are dead.
Desperate to save her family from a desolate future, Liddi travels to another world, where she meets the one person who might have the skills to help her bring her eight brothers home-a handsome dignitary named Tiav. But without her voice, Liddi must use every bit of her strength and wit to convince Tiav that her mission is true. With the tenuous balance of the planets deeply intertwined with her brothers' survival, just how much is Liddi willing to sacrifice to bring them back?
Haunting and mesmerizing, this retelling of Hans Christian Andersen'sThe Wild Swans strings the heart of the classic with a stunning, imaginative world as a star-crossed family fights for survival in this companion to Stitching Snow.
– – – – –
Rating: 5/5 Stars
Quick Reasons: a new and inventive take on The Wild Swans; kick-ass, morally stable, independent female protagonist; an intense, action-driven plot; a unique and sensitive look into selective (or, in this case, NOT so selective…) mutism; sci fi/space journey; endearing and redeemable characters
Many thanks to Netgalley, Disney/Hyperion, and R.C. Lewis for being granted access to the galley of this awesome read!
I need to begin by stating what might be shocking to many of you: I haven't yet had the chance to read Stitching Snow, by R.C. Lewis (the apparently companion? read to this novel). That being said, I went in to this read knowing I hadn't picked up the first one yet…and I discovered I didn't necessarily need to. From what I could tell, this book stood well on its own—I didn't find any part I was confused about or puzzled by.
That being said, I really LOVED this read. To start with, Liddi Jantzen, our main protagonist, is kick-ass, independent, and completely unaware of her personal strength and endearing attributes. But unlike MOST of our main protagonists, she doesn't let this wear her down or put a damper on her spirits. Despite the rumors surrounding her (being an heiress to a popular company isn't all it's cracked up to be, I've learned from this read), she maintains her sense of loyalty, morality, and SELF throughout the journey—which is saying a LOT, because she's faced with decisions I'd never be able to imagine making myself.
Of course, this doesn't mean she's not like all the rest of us: she likes to let loose (though she'd prefer it if people wanted her around for HER, not for her status); she is self-conscious; she worries ceaselessly about the things that matter to her; she doesn't always understand other people or their motives. She's a well-rounded, gorgeously written character, and I fell in love with her almost instantly for how realistic and relatable she is.
"They say I'm the best of the Jantzens, that everyone else will realize it soon. That's been the story since I was six years old. I only believe some of it."
Because of the unique spin the original fairy tale has—the silence of the main protagonist—the fact that this novel is written in first person perspective makes a lot of sense, and really helps enable readers to see deeper into Liddi as the world goes topsy-turvy and she finds herself under a vocal arrest of sorts. The fact that she has to learn how to communicate with strangers after arriving at a place she grew up believing didn't REALLY exist…and learning that all she's ever been taught might be wrong…only helped to endear me to her character more. I found myself reconsidering my feelings about selective mutism, about how communication is often much, MUCH harder than we all take for granted. If we didn't know how to write, and we couldn't speak, I'm not sure many of us would be able to figure out a better way the way Liddi and Tiav do.
"Considering I was taught that Ferri is an afterlife ruled by two powerful beings that no one really believes in, I don't have high hopes for anything making sense."
The cast of unique and otherworldly characters is entertaining and thought-provoking, but R.C. Lewis went to a lot of trouble to make sure the explanations were at hand and ready when they were meant to be instead of leaving readers floundering. In part, this is due to, again, the first person perspective—every bit of information Liddi receives, readers are privvy to immediately, so while she is learning of the new world she's landed in and their many rules and regulations, so are readers. Each chapter is also closed with OTHER relevant information—backflashes of Liddi's home life, of her brothers and parents, of the way the world worked before she grew up and everything changed. I really enjoyed these flashes of backstory—they helped round Liddi out in a way I don't know we'd have seen otherwise, and also helped break up with "silence" by giving Liddi a voice. It's a well-chosen and beautifully used technique, and I appreciate the time R.C. Lewis took to include it in this story. It also helps readers "see" Liddi's relationships with her family—and how much closer to them she's always been than anyone else. The addition of slipping in complex, important plot-points helped to keep the story moving while letting readers take a "breather" from the suspense of the main narrative.
On the fourth try, stick and ball connected, jarring her all the way up to her shoulders. The ball glided in a clean arc, past where Emil stood so he had to chase it. Farther than Ciro's practice hits had gone.

"That'll teach us," Luko said.

Liddi put down the stick. "Teach you what?"

"To think our little sister needs to take the easy version of anything."
Overall, I really enjoyed the focus on family. There is a love story happening here, but it's so subtle and down-played for the REAL story—the struggle of Liddi to make people understand when she can't speak, the fight to save her brothers and keep them alive, the drive to succeed at SOMETHING when she's been told opposing things from many people—you don't really notice it's happening until it's already done, and by then, the characters have so completely latched onto your heart, you don't care at all.
While Tiav and Liddi remain the FOCUS, there are so many other complex, redeemable characters you aren't bound to grow bored or go seeking something new. The writing is gorgeous, the plot is constructed in an intelligent and easy-to-follow way, and R.C. Lewis made sure to make this retelling entirely her own. If you love The Lunar Chronicles, by Marissa Meyer, you're BOUND to love this read—keep your eyes peeled for it this October from Disney/Hyperion! You won't be able to put it down.