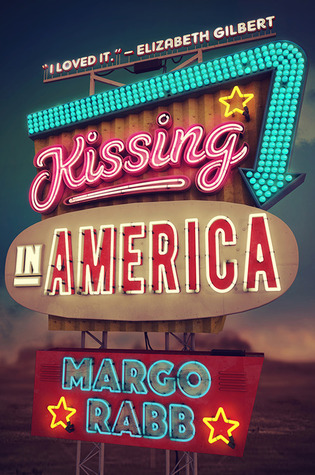 In the two years since her father died, sixteen-year-old Eva has found comfort in reading romance novels—118 of them, to be exact—to dull the pain of her loss that's still so present. Her romantic fantasies become a reality when she meets Will, who seems to truly understand Eva's grief. Unfortunately, after Eva falls head-over-heels for him, he picks up and moves to California without any warning. Not wanting to lose the only person who has been able to pull her out of sadness—and, perhaps, her shot at real love—Eva and her best friend, Annie, concoct a plan to travel to the west coast to see Will again. As they road trip across America, Eva and Annie confront the complex truth about love.
In this honest and emotional journey that National Book Award finalist Sara Zarr calls "gorgeous, funny, and joyous," readers will experience the highs of infatuation and the lows of heartache as Eva contends with love in all of its forms.
Rating: 4/5 Stars
Quick Reasons: quirky, imaginative characters; lots of secondhand embarrassment feels; hide-your-face disturbing moments; a powerful look at the different ways love touches us…and the many ways we take it for granted every day; haunting, poignant read
This novel is light, quirky, and fun with a running theme of love and disappointment. Margo Rabb has penned this poignant tale of first love, taking risks, and discovering yourself with elegant, gorgeous prose and a clear-headed sense of destination that is sure to grab and hook you until the very end, and leave you feeling satisfied despite the complex emotional baggage hanging from every page.
I picked this book up at Walmart purely on a whim. I'd seen it a few trips before, and kept examining the cover and the blurb. I finally decided to just take the chance and get it; if I didn't like it, nothing lost except a few dollars. Besides, I've been looking for more contemporary reads lately; I seem to be going through them fairly quick, and want to continue reading them. Also, I took the dust jacket off and spent a good five minutes squealing over the naked hardcover (my husband made fun of me the entire time, but who cares, it's GORGEOUS.  It's the coolest thing I think I've ever seen.)
I was expecting, going in to this, a light, fluffy read filled with teenage angst and the flutterings of first love. What I didn't expect were all the other emotions that came along with it. Because this read is powerful; the characters are human and so well-written, they'll drag you along with them to their separate destinations.
I really enjoyed the MANY different ways Margo Rabb explored love—and how it touches, stays with, or scars each of us in turn. She examines: loss of love, great loves, finding love again after swearing off it, disappointed loves, familial and friendly loves… It's a plethora of love, all wrapped up in a neat little box and topped with a bow. And I adore the journey such an expose takes us on—it reminds us all that even if we don't have the love we necessarily WANT right now in our lives, we always have the love we need (though often in places we never think to look, or recognize).
I think what I loved most about this read, however, was the emphasis on the idea that love is NOT something you need to give up living to find. Love happens when you're least expecting it—in the middle of a plane, on the road to nowhere special, right next door. There are so many out there who feel if they're not loving (and I mean loving in the sense of a significant other), they're not really LIVING. They're empty, or missing something. This is an idea I think we need to stop perpetuating; life isn't all about romance. Margo Rabb does a good job reminding us of this with this book.
The writing was gorgeous. There are so many vivid, descriptive scenes, I sometimes found myself feeling slightly uncomfortable or needing to set the book aside. The characters are diverse and realistic; Aunt Janet (or Aunt Gonorrhea, as she's called by Eva and Annie) was my favorite, despite the disturbing (nightmare inducing, if I'm being honest!) scene with the STD video. The dialogue is humorous, true to life, and often veiled with wisdom or advice. And it all circles around to tie together neatly and concisely, with a satisfying and delightfully hopeful ending.
This is not your typical love story, and I loved it so much for that. I highly recommend the read!